Document certification in London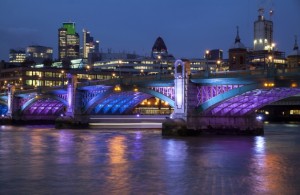 A certified copy is a copy of a primary document, that is endorsed to confirm that it is a true copy of the said document.
A certified copy may be required for official government or court purposes and for commercial purposes such as for financial or legal matters. It avoids the owner of important documents giving up possession of them which may lead to them being lost or damaged.
To be assured that certified copies of your identification will be accepted by the recipient, your point of call should be at a solicitors' or accountant's firm although the Money Laundering Regulations set out which other professionals can also carry this out for you. The list however is now somewhat limited.
Ola Leslie Solicitors offer certification services at competitive rates; the fees being dependant on the complexity of the requirement. Our certifications as solicitors are recognised within England and Wales.
Same day appointments are always offered and usually only take a few minutes. .
Examples of the certifications which we can assist with include the following:
ID certification
Proof of address certification
Visa stamp certification
Degree certification for legalisation
Academic results certifications
DBS background check certifications
Criminal record check certifications
Employment screening document certification
Please call us on 0207 183 0084 or email us on legal@olaleslie.com for a quotation and appointment; we are always happy to assist.

Ayesha Yunus, Senior Partner
Ola Leslie Solicitors LLP
Copyright
We are conveyancing solicitors, bridging loan solicitors, new build solicitors, shared ownership solicitors, right to buy solicitors, remortgage solicitors, equity release solicitors and transfer of equity solicitors in Borough High Street, London Bridge, Southwark. Our office is close to Bermondsey, Surrey Quays, Canary Wharf, Tower Bridge, Westminster, Green Park, Hackney, Peckham, Camberwell, Kennington, Oval, Vauxhall and Victoria. We can assist with HSBC indirect mortgages, joint borrower sole proprietor mortgages and personal guarantees for an overdraft or a mortgage.