Do you need to talk to a lawyer on-line now?
If you have a legal question that you would like answered, then you have come to the right place. Our solicitors are available to help you with a range of legal issues.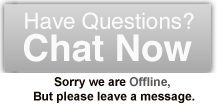 We are online to assist during our core hours of 9.30am to 5.30pm Monday to Friday and sometimes outside those hours if our solicitors happen to be online.
Common issues we have been asked questions about include :
Landlord & Tenant Law: landlord & tenant issues including leases, moving in, roommates and subtenants, rent, quiet enjoyment, how to get deposits back repairs, moving out, and evictions.
Debt: the collection of debts, enforcement of judgements, clients refusing to pay bills, filing for bankruptcy
Property: joint ownership of property, extending a lease, valuation of leases,easements, and boundary disputes
Business Partnerships : valuing shares, dissolving a partnership, partnership agreements, restrictive covenants
Immigration : criteria for applying for indefinite leave, discretionary leave, PSW, HSMP, student visas, spouse visas, business visas etc
Please feel free to ask questions on any of our areas of practice, we are also happy to give you a free initial review over the telephone. Please call us on 0207 183 0084