What is a Grant of Probate?
When a loved one passes away, you may be able to apply for a "Grant of Probate / Grant of Representation" or "Letters of Administration".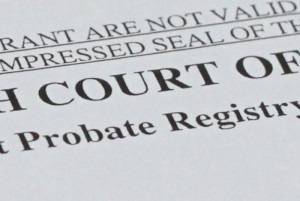 A Grant of Probate provides one with the legal right to deal with the deceased's property, money and possessions, i.e. their estate. The right for an executor to deal with a deceased's estate is known as "probate".
The same applies in respect of Letters of Administration and this will apply (as opposed to a Grant of Probate) if the deceased passed away without having made a will (in legal terms this is known as having died "intestate").
How Do I Apply for a Grant of Probate?
Our probate specialists at Ola Leslie Solicitors can assist you with obtaining a Grant of Probate or Letters of Administration. We will do this by carrying out the following amongst other things:
Check if there is a valid will (not applicable when applying for Letters of Administration);
Gather all of the assets and details of any liabilities (debts);
Pay any inheritance tax that is due;
Collect the assets, i.e. draw down any bank account savings, bonds, investments etc. As solicitors who also specialise in property and conveyancing, if any properties are to be sold or remortgaged we can assist with this. This is of a great help to the executors of a will as everything can be kept under one roof which will provide you with more control over your matter;
Pay off any debts by utilising the funds obtained from the assets; and
Distribute the estate, i.e. send any property, money and/or possessions to the beneficiaries.

How Do I Contest a Will?
We can also assist you with contesting a will if you feel that the terms are unfair, or with contesting as to how an estate is being distributed if no will was made.
Investment Advice for Beneficiaries
For beneficiaries and executors who require assistance with investments and specialist tax advice, we can put you in touch with an Independent Financial Adviser who specialises in probate, tax and estate planning matters. Firms of solicitors are not permitted / regulated to provide advice in relation to finance and investments which is why we have to refer you to a regulated adviser.
Please call us on 0207 183 0084 or email us on info@olaleslie.com for further insight into our service, details of the costs involved and to ask us about any reservations or queries that you may have; we are always happy to assist.

Ayesha Leslie, Partner
Ola Leslie Solicitors
Copyright
The contents of this page are intended for general information purposes only and shall not be deemed to be, or constitute legal advice. We cannot accept responsibility for any loss as a result of acts or omissions taken in respect of this page.