Do you need a solicitor to witness your signature?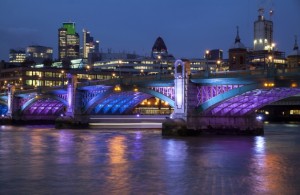 Some firms of solicitors whose offices are not local to clients ask that they have their signatures witnessed on documents by another solicitor who is local to their client. This is often to provide them with the assurance that the document has been executed correctly and there are no chances of any fraud being committed.
Ola Leslie Solicitors offer witnessing services at competitive rates; the fees being dependant on the complexity of the requirement. Our certifications as solicitors are recognised within England and Wales.
Same day appointments are always offered and usually only take a few minutes.
Examples of the document witnessing which we can assist with include the following:
Mortgage deeds (Legal Charges)
Transfer deeds (TR1, TP1)
Separation agreements
Pre-nuptial agreements
Shareholders agreements
Statutory declarations / affidavits
PE2, PE3
Change of name deeds (deed poll)
Director nominee deeds
Powers of Attorney
Debentures
Leases
Temporary resident statements
Please call us on 0207 183 0084 or email us on info@olaleslie.com for a quotation and appointment; we are always happy to assist.
Ayesha Yunus, Senior Partner
Ola Leslie Solicitors LLP
Copyright
We are conveyancing solicitors, bridging loan solicitors, new build solicitors, shared ownership solicitors, right to buy solicitors, remortgage solicitors, equity release solicitors and transfer of equity solicitors in Borough High Street, London Bridge, Southwark. Our office is close to Bermondsey, Surrey Quays, Canary Wharf, Tower Bridge, Westminster, Green Park, Hackney, Peckham, Camberwell, Kennington, Oval, Vauxhall and Victoria. We can assist with HSBC indirect mortgages, joint borrower sole proprietor mortgages and personal guarantees for an overdraft or a mortgage.