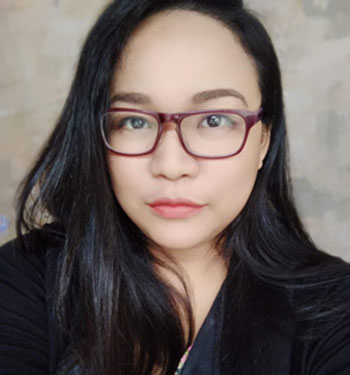 About Sherryl Nodalo
Sherryl Nodalo is the Client Service Associate of Ola Leslie Solicitors and is in charge of New clients enquiries and provide customer service as first point of contact, allocating new clients to solicitors/ conveyancers, Prepare customer spreadsheets and keep online records, Respond to emails and phone calls, some administrative tasks and supply management with reports on customer needs, competitive activities, and monthly company activities.
Before devoting her work fulltime to Ola Leslie Solicitors, Sherryl served as an Account Manager for PlanetPos California and has 10 years accumulated experience in Customer Service posts handling clients product and services questions and resolving service problems. She was also a Child's rights advocate and worked as a Radio Broadcaster in the Philippines and represented her country to different international conferences. She studied Bachelor of Science in Nursing but her passion for people landed her to have a career in Customer Service. She's starting her studies in Legal Management and Law.
In addition to being a Customer Service person, singing, reading books and watching movies are big passions of her.